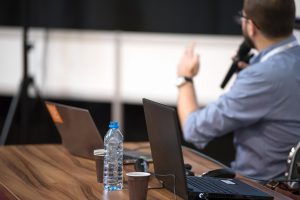 The NBPNP – Post Graduate Entrepreneurial Stream was developed for recent foreign graduates from a recognized university in New Brunswick or the New Brunswick Community College, who have studied for at least two years full-time. The graduate must have subsequently started or acquired a business in the province and operated it for at least one year, while on a valid Post-Graduate Work Permit. They must also settle in the province permanently.
To qualify for the NBPNP – Post Graduate Entrepreneurial Stream, you must:
be between 22-40 years of age
have a score of at least 7 on the Canadian Language Benchmark Test in speaking, listening, reading and writing competencies in English or French
have completed a full-time New Brunswick post-secondary degree or diploma for at least two years (15 hours of class per week)  from a recognized university or community college
have resided in New Brunswick during the academic program (no distance-learning programs or compressed academic programs are eligible)
have owned and operated a business in New Brunswick for at least one full year (100% ownership of business equity)
have a valid post-graduation work permit; and
demonstrate their intention and ability to settle in New Brunswick
As with all Entrepreneurial programs we encourage you to get the help of a professional. One little error could slow down the whole process, so investing in advice and guidance will increase your chances of producing an excellent application package. Our founder and managing director, Dr. Thomas Tofigh – RCIC, LLM, DBA,  has the experience and education to successfully guide you through the NBPNP – Post Graduate Entrepreneurial Stream.