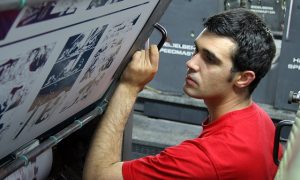 The Newfoundland and Labrador Express Entry Skilled Worker Program allows the province to add skilled labour positions to its labour force with foreign workers when Canadian citizens or permanent residents are not available.
Qualifying for this program will speed up the application process for those seeking to settle in Newfoundland and Labrador as permanent residents. The Express Entry system allows IRCC to create a goal of processing 80% of all express entry candidates within 6 months of receiving applications. Again, contract positions are not eligible for this program.
To qualify for the Express Entry Skilled Worker Program applicants must:
be accepted into the IRCC Express Entry pool
have a sanctioned high-skilled job or job offer from a Newfoundland employer based on the NOC classification system.
have a job offer that is for a minimum of 2 years
must have an IRCC work permit with at least 4 months remaining
score a minimum of 67 points out of 100 on the PNP point assessment grid
plan to settle in  Newfoundland and Labrador
meet the financial requirements to settle you and your family
prove that you possess adequate English and French language skills (for NOC 0 or A level occupation, at Canadian Language Benchmark level 7)
Just ask for our help to be confident that you are submitting the best application package you can.