British Columbia has so much to offer on many levels. From breathtaking vistas filled with forests and beautiful ocean views to exciting urban life and culture. We can't say enough about British Columbia! So many come to enjoy the great outdoors, including Hiking; Skiing; Boating; River Rafting; Surfing; Biking; Golfing, and more.
BC is the westernmost province of Canada, located between the Pacific Ocean and the Rocky Mountains. Vancouver Island, with a population approaching 1 million, is known for its beauty, forests, rich indigenous history, and convoluted coastlines offering great views, whale-watching, fishing, and recreational activities. British Columbia is Canada's third-most populous province and welcomes visitors, students, workers, and experienced entrepreneurs who can benefit the province by supporting innovation and economic growth.
Many foreign students come to Vancouver and Victoria, in particular, to study because of the great reputation of the many excellent schools and international atmosphere as you are sure to run into people from your home country at any institution.
The University of British Columbia is quite an impressive campus. It is surrounded by ocean on 3 sides and is over 400 hectares in size, making it Canada's largest university. The University of Victoria is 403 acres and Royal Roads University is 260 hectares of gorgeous grounds surrounding Hatley Castle. These are all world-class institutions and are worth the look if you are interested in studying in Canada. The British Columbia Institute of Technology in downtown Vancouver and other urban areas, is another very popular destination, turning out well-educated grads to join the provinces thriving Tech Industry. Vancouver, in particular, has an exciting growing Tech Industry and we are here to help with applications in this field. We also help employers trying to get skilled labour workers to fulfill their needs. LMIA's are a major step in many application processes if you want to work in BC and we can advise you and your potential employer in this area.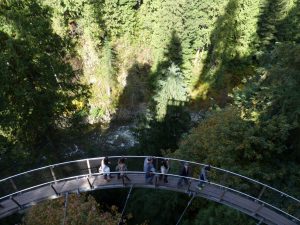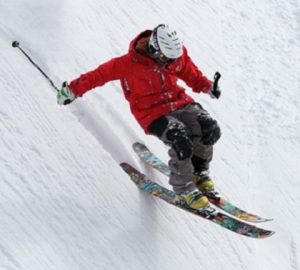 Another huge industry in British Columbia is the Service Industry. This is a stunningly beautiful province and visitors come here from all over the world, all year round to take in the forests, lakes, rivers, ocean, entertainment, and culture. Since the weather is milder here than in other parts of Canada, the growing season is longer and allows farming to be a productive industry that hires thousands of workers each year. BC's huge coastline and many lakes in the interior make fishing an industry that many are employed in, albeit often seasonally.
Vancouver is a port city. You will often see huge ships loaded with cargo coming and going from its shores, providing many jobs and a gateway for all of Canada to trade internationally. There is also an impressive ferry system, linking the beautiful islands off the coast.
Contact us at 001 604-362-1969 or email info@mbis.ca  for a free assessment from Migrating Bird Immigration Services Inc. You can also book an appointment to visit us at 1590 Bellevue Ave #204, West Vancouver, British Columbia, V7V 1A7. We know all about British Columbia and its many immigration and temporary resident programs.