To be eligible for this International Skilled Worker: Saskatchewan Express Entry stream you must meet the following criteria. If the province views you as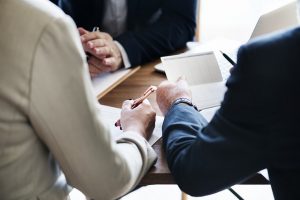 someone who would make a positive addition to their workforce and community, then you may be nominated for permanent resident status in Canada. The federal government makes all final decisions on who is awarded the right to settle in Canada.
You may qualify for this sub-category if you live outside Canada or have proof of legal status in Canada, are not a refugee claimant and:
are accepted into IRCC's Express Entry Pool, have an Express Entry profile Number and Job Seeker Validation Code
score a minimum of 60 points out of 100 on the SINP point assessment grid
provide valid language test results from a designated testing agency
have completed post-secondary education, training or apprenticeship that's comparable to the Canadian education system of at least one year in length. You must have earned a diploma, certificate or degree
for an academic or technical degree, diploma or certificate outside Canada, you must submit an ECA from an IRCC designated organization

Individuals who have completed trades or vocational training as part of their high school education are not required to submit an ECA, but must instead apply for licensure (see the In-Demand Occupations List for SINP requirements related to professional status and licensure)

have at least one of the following in your field of education or training occupation:

one year of work experience in the past 10 years in a skilled profession (non-trades)
two years of work experience in a skilled trade in the past five years; or
twelve months of work experience in Canada in the past three years (trades and non-trades)

have work experience in a high skilled occupation in the National Occupational Classification (NOC) Matrix level "A", "B" or "0" that's included on the SINP In-Demand Occupation List
you may be required to provide proof of Professional Status or Licensure (for regulated occupations or those with professional certification standards in Canada and/or Saskatchewan) for your occupation. Please see the SINP In-Demand Occupation List for these requirements. If you are requested to provide proof of licensure, your application will be held for processing until such proof is provided – all other required documents must be included in your application or your application will be returned as incomplete and your application fee will not be refunded. Do not provide licensure documents unless you have been advised by the SINP
have proof of settlement funds and a settlement plan
For help with applying to the International Skilled Worker: Saskatchewan Express Entry stream, contact the immigration professionals at MBIS.