Canadian Business Visitors Visas allow business people and investors who operate their main source of income and business outside of Canada the ability to enter Canada temporarily. An exploratory visit should be made to the area of Canada the business person is interested in starting their business or investing in order to meet the criteria outlined on several related applications.
The business person is expected to investigate the financial feasibility of establishing a company after observing the economy, meeting with local business advisers, researching online and at local municipal offices for by-laws, requirements and restrictions, conducting surveys, attending informative seminars, etc. Canadian Business Visitors Visas permit such individuals to stay long enough to do conduct a proper inquiry.
The competition for this category is fierce so every detail possible should be noted to be as prepared as possible when you submit your application. Our team answers your questions and makes sure that nothing is omitted and everything is in place. Within your application package, we will help you demonstrate that you plan to stay for less than six months, don't plan to enter the Canadian labour market, and that your main place of business and source of income and profits is outside Canada, and that you have the supporting documents that verify all these points. It is a strict process and there is no room for errors or omissions.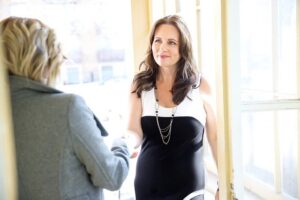 Check out all the Canadian Business Immigration Programs to which a Business Visitors Visa might initially apply in order to get the ball rolling for your enterprise or business dealings. Immigration and Business are one of our special focuses at Migrating Bird Immigration Services Inc., so let us take the stress out of the process for you and help you submit a viable application with a solid business plan. For help with your applications for Canadian Business Visitors Visas, call us at 001 604-362-1969 and we will get you started.