The MPNP for Skilled Workers in Manitoba Stream is used to nominate applicants who the MPNP deems good candidates to fill Skilled Worker positions to bolster the province's workforce to satisfy the needs of  Manitoba employers. To be chosen, you must be somewhat acclimatized to the province, having secured ongoing employment, sufficient skills, education and training, work experience, and official language skills to contribute to the Manitoba economy and the community in which they dwell.
There are two paths in this stream. To qualify you must meet the province's minimum requirements, with a pass/fail as your assessment to move on or not. You may apply to the Manitoba Work Experience Pathway  or the Employer Direct Recruitment Pathway
The Manitoba Work Experience Pathway is for applicants currently working in Manitoba with temporary work permits, including:
Temporary Foreign Workers
International Students who are out-of-province graduates
International Students who are Manitoba graduates working in jobs that are not on Manitoba's published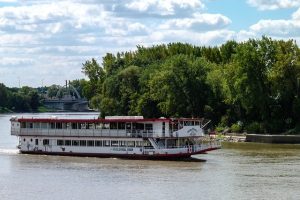 Immigration through the MPNP for Skilled Workers in Manitoba involves submitting an Expression of Interest. The Migrating Bird Immigration Services team works hard to make sure it is prepared properly using high attention to detail. It is only the highest-scorers who are able to prove a strong connection to Manitoba already who receive an invitation to submit an application.  We help attain a positive assessment on all counts so the MPNP chooses to nominate you for permanent resident status.
The Employer Direct Recruitment Pathway is for applicants who have been interviewed outside of Canada by the MPNP and an eligible employer, and have received an 'Invitation to Apply' from the MPNP.
Let Migrating Bird Immigration lead the way. Call 604-440-6221 for a free assessment with our Canadian immigration specialists.