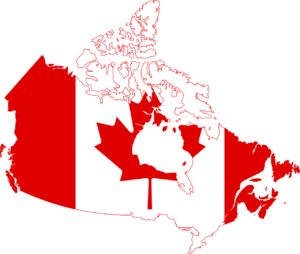 MBIS is ready to help with applications to any of the following Temporary Resident Programs in Canada:
Canadian Visitor Visas required for visitors from certain countries entail documents to prove no history of maladministration; a clean criminal record; no security risk; complete physical health report; adequate financial resources; assurance that visitors will return home before their visa expires – ties to home country, ie. employment, education registration, family ties, business licenses, property deeds/leases, and a return ticket. Single-entry visitor visa applicants must apply from outside of Canada with applications for an extension only possible within Canada. Generally, tourist visas are licensed for a maximum of six months. Multiple-entry visitor visas allow frequent entry to Canada and must be made before the expiration of the visa.
Canadian Super Visas allow parents and grandparents to visit their children or grandchildren in Canada for up to two years at a time and enjoy multiple entries for up to ten years, requiring renewal every two years. Applicants must submit a signed invitation letter from a grandchild or child confirming proof of their Canadian citizenship or permanent residency along with a list of household members, ability to provide financial support, and at least one year of min. $100,000 paid medical insurance. Proof of no criminal record, medical exam, and assurance that the applicant will return home is required.
Canadian Temporary Work Permits encompass various scenarios. An Employer-specific Work Permit requires a job offer with the name of the Canadian citizen or permanent resident employer you may work for, the duration and location of the contract. An Open Work Permit, allows the applicant to work for any acceptable employer in Canada and includes international students who graduated from a designated learning institution and who are eligible for the Post-Graduation Work Permit Program; students no longer able to meet the costs of studies; those with an employer-specific work permit being abused or at risk of being abused in relation to their job in Canada; those who've applied for permanent residence in Canada or are a dependent family member of someone who has; spouses of a skilled worker or international student or someone part of the AIPP; are a refugee or claimant, protected person or their family member; are under an unenforceable removal order; are a temporary resident permit holder or are a young worker participating in special programs such as the International Experience Canada program.

Canadian Business Visitor Visas allow business people and investors, who can prove their main source of income and profits are outside of Canada, to enter Canada temporarily for a proper inquiry and exploratory visit to the area in which they are interested in establishing or investing in a business to investigate the financial feasibility, conduct surveys, and research, attend informative seminars, observe the economy, and consult with local business advisers and municipal offices regarding by-laws, requirements, and restrictions. They must demonstrate no intention to stay for more than six months or enter the Canadian labour market during that time.
Canadian Study Permits are initially issued from outside of Canada to applicants, 18 years or older, who have been accepted by a Canadian college, university, or technical institute. Applicants must show proof of adequate funds for tuition, books, living expenses, transportation to and from home, etc. Students with a valid Study Permit may qualify to work up to 20 hours per week during the school semester and full-time when school is not in session. Graduates have 180 days in which to apply for a Canadian Post-Graduate Work Permit. 
Canadian Live-in Caregivers who are qualified to provide home care for disabled or elderly people or children in the home and have a work permit may seek a new employer if they have LMIA approval and an agreement to live in their home. Once they've reached the minimum hours required to apply for permanent residence status remain they can remain in the same immigration stream. Foreign caregivers may be hired through the Home Child Care Provider or Home Support Workers pilots requiring no LMIA or a Temporary Foreign Worker Program requiring a positive LMIA and the caregiver to apply for a regular work permit, in which case the caregiver, may live in or outside the employer's home.
Self-employed Persons Class encompasses World Class Athletes and Cultural Performers able to make some relevant contribution to Canada's economy or culture including an athlete's managers and trainers. Applicants must have relevant experience; be willing and able to be self-employed in Canada; meet the program's selection criteria and meet medical, security, and other conditions; and show proof of adequate funds to support themselves and their dependents. Applicants are scored on experience, education, age, language abilities, and ability to adapt to life in Canada.
International Mobility Program: Persons who may apply at a Canadian Port of Entry include those not requiring a temporary resident visa and an LMIA; or don't require a temporary resident visa, and their job falls within the Temporary Foreign Worker Program and have a positive LMIA; they are a national or permanent resident of the U.S., Greenland, or Saint-Pierre and Miquelon, regardless of their job falling under the Temporary Foreign Worker Program or the IMP; they will not be working as a live-in caregiver or as a seasonal agricultural worker and can have proof of a recent Immigration Medical Exam. An ETA is required for those arriving by airplane, without a Temporary Work Permit. They can then proceed to have their Temporary Work Permit processed at the Port of Entry.
Film Industry Workers may be issued employer-specific work permits in Canada as crew members with special skills for a specific film or television as technicians, engineers, grips, script masters, or talent, if their work is essential to the film production, the production will create and maintain significant economic benefits for Canadians and permanent residents, their job is of high wage and unionized and they meet the general eligibility requirements. An employer for the production must pay a fee, submit an offer of employment to IRCC, and provide the applicant with an offer of employment number.
Call the MBIS team of immigration specialists at 604-440-6221 or email us at info@mbis.ca for a free assessment and great advice and guidance regarding any of the above Temporary Resident Programs in Canada.