At Migrating Bird Immigration Services Inc., we offer clients an extra edge with our business acumen providing answers and advice for those requiring Canadian Corporate Immigration Consulting. If you require advice and guidance talk to an expert in the field by calling a Canadian Certified Immigration Consultant with the experience and education you may need with this program. If you seek to bring employees into Canada from a parent company to another branch or subsidiary, we can help make that happen. NAFTA and GATS and similar international agreements allow for such Intra-company Transfers.
Dr. Thomas Tofigh, RCIC, LLM, our founder, and managing director, has been building an impressive resume when it comes to having a firm grasp on Canadian and International immigration, law, and business. Canada's business and investment programs are his expertise. He is able to able his recent knowledge gained by earning a Master's Degree in International Commercial Law and a Ph.D. in Business Administration, International Law, and Legal Studies.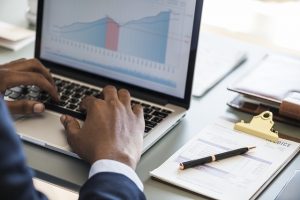 We provide guidance in all aspects of Canadian immigration as well as Canadian and International business and law. Canadian Corporate Immigration Consulting is a precise procedure with many aspects that require a professional lawyer or consultant. Don't take chances and call the best. Dr. Tofigh has a solid reputation in this area and in fact, has Canadian Citizenship and Immigration Officer status. He works as an Official Consultant to the Immigration Advisory Supervisory Council of Canada on matters of immigration law and procedure.
If you are a non-Canadian citizen interested in pursuing investment and/or entrepreneurial ventures in Canada, make an appointment with our expert. You can access immigration law and criteria, business advice, resources, opinions about the BC or Canadian economic development opportunities and more. Dr. Tofigh provides sound advice from reports and as a keen observer of the economic climate and from his own practical experience as a business owner in Canada and abroad. We often arrange an Exploratory Visa for Business Visitors who wish to investigate areas for potential locations to establish a business.
We offer advice and application processing with the following business based programs by which you can enter Canada: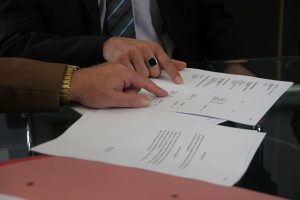 Canadian Corporate Immigration allows foreign workers to fill a void in the Canadian labour force if a positive Labour Market Impact Assessment report indicates the need for a worker for a position that no Canadian citizen or permanent resident is able to fill. Let us advise you as to the circumstances under which the Canadian government allows corporate sponsorship of foreign workers. This is a highly competitive category and your application must present the best profile possible. Our checklist of required documents ensures an appropriate and correct submission. We carefully word every line in your application so no word is wasted and communications are clear and concise. We make ourselves familiar with the different programs on a provincial and federal level and all that is required to apply through each one. Use our expertise and experience as we walk you through your options, determining the best Canadian Corporate Immigration stream for you.
Benefit from our team's background in business, law, and immigration during your Canadian Corporate Immigration consultation. Call 001 604-440-6221 or start the process with a free assessment by filling out our form.