About Manitoba: This province borders Saskatchewan to the west, Ontario to the east, Nunavut to the north, the Hudson Bay, to northeast Minnesota, and North Dakota to the south. With an area is 649,950 square kilometers is the sixth-largest Canadian province in terms of size, and located in the center of Canada. The official languages ​​are English and French. There is a strong pocket of French-Speaking people in Winnipeg and certain areas due to the fact that in the 1700's the first Europeans to settle in the province hailed from France. Wheat is the dominant crop grown in the province which has a large agricultural industry. Other industries in Manitoba include mining, manufacturing machinery,  transportation equipment. and clothing. Popular tourist activities in Manitoba include watching beluga whales, horseback riding, polar bear watching, and camping. See Lonely Planet's video on Manitoba for an overview of life in the province.
The capital and largest city in the province is Winnipeg. The central location of Winnipeg in Canada, once made the city a hub of activity for trains moving people, grain, and other cargo across Canada and into the United States. Other major cities include Brandon, Churchill, Prince Albert, Lloydminster, Melville, and North Battleford.
The history of the province holds a strong presence of five indigenous tribes called Ojibwa, Chipewyan, Ojibwa, Plains Cree, Woods Cree, Assiniboine. Manitoba's name from the native word "manito wapow" has been taken to mean the Strait of the Soul. These First Nations people lived in Manitoba for 10,000 years before the arrival of Europeans drastically changed the landscape. A wave of Europeans immigrated in the late 1800s and early 1900s, settling in rural areas and pioneering the province's strong and varied farming industry that we see today.
If you are thinking of immigrating to Canada, keep in mind that Manitoba is one of the most affordable places in Canada to buy a home.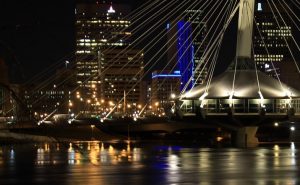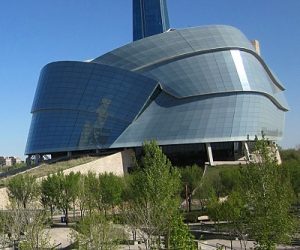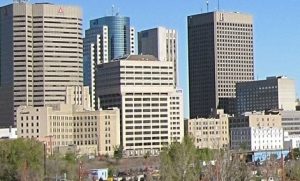 There are over 110,000 lakes in Manitoba. Its largest lakes are Lake Manitoba, Lake Winnipegosis, and Lake Winnipeg which is the tenth-largest freshwater lake in the world. Winnipeg's famous rivers are the Red, Assiniboine, Nelson, Winnipeg, and Churchill Rivers. Manitoba is Canada's sunniest province in winter and spring, with relatively warm summers and cold, brisk winters.
National Parks in Manitoba Province include Riding Mountain: A protected park in Manitoba Escarpment, the habitat of Moose, the Greyhound Bison, and the largest population of black bears in North America. Wapusk: National Park is one of the largest polar bear biospheres in the world. The Aurora borealis phenomenon in the sky in the region from September to October and from March to April.