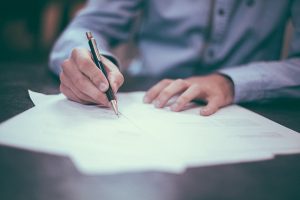 The PEI Express Entry Program is a pathway to permanent residency status in Canada. If the province views you as someone whose skills are needed in the province, and if you meet the criteria on every level, then you may be nominated as a candidate for permanent residence in PEI. All finals decisions are made by Canada's Federal government as to who receives permanent resident status, but proving you would be a good addition to the province is a first important step.
Migrating Bird can help increase your chance of being issued an 'Invitation to Apply' from the Canadian Federal Government. ​
To be eligible for nomination through PEI Express Entry, you must:
meet the requirements of at least one of the Federal Economic Immigration programs:
create a Federal Express Entry Profile and be placed in the pool of candidates
Prince Edward Island is a charming and beautiful province. It does not have huge industries, being Canada's smallest province, but if you can find an employer who needs your skill-set, we are here to help you apply to the PEI Express Entry Program. Just call the Migrating Bird Immigration Specialists in Canadian Immigration Programs at (604)-440-6221 and start your process.