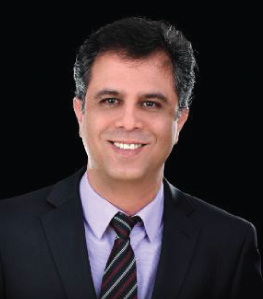 The area of Canadian and International immigration is quite vast and our founder and managing director Thomas Tofigh, RCIC, LLM, Ph.D. keeps abreast of all of the aspects regarding this field. When you are looking for more than just efficiency and attention to detail in completing a well-produced professional application to enter Canada, Dr. Tofigh has a proven track record of success. He has been certified as an Immigration Consultant – (No. R509045) since 2013 by the Immigration Consultants of Canada Regulatory Council (ICCRC). In 2018 he earned the diploma of Canadian Citizenship and Immigration Officer and currently acts as an Official Consultant to the Immigration Consultants of Canada Regulatory Council on matters of immigration law and procedure. This involves years of research and activities surrounding applicants interested in immigrating to Canada. In 2015 he received a Certification of Specialization – Mastering family sponsorship, spouse, and children application process within Canada and Overseas. Thomas is also a Commissioner of Oaths for the government of British Columbia, The Commissioner for Taking Affidavits by the Order in Council Administration Office in the Ministry of Attorney General.
There will be no errors or omissions in your application when you have Thomas on your team. He is well-versed in Canadian and International procedures and requirements and ensures his staff knows what to do and will do it well! Email amir@mbis.ca.
Along with his years of experience working as an Immigration Consultant, Thomas brings to the table an extensive education in areas advantageous to those coming to Canada via business or investment streams. Dr. Tofigh recently was awarded a Master's Degree in International Commercial Law and a Ph.D. in Public Law. This combination makes him a valuable asset to have on your side, to not only present the best application for the right program for you in general, but to deal with the complex, and exacting criteria involved with the financial streams into Canada.
Dr. Tofigh can provide guidance in all aspects of Canadian immigration as well as Canadian and International business and law. When you need a solid source for your investment and/or entrepreneurial ventures in Canada, call our expert. He is able to provide business advice, answer questions about the Canadian economy, potential locations for settlement, etc. Having worked for years in business internationally and as a business owner, Dr. Tofigh also brings practical hands-on experience about owning a business in Canada and abroad. See his resume detailing his experience and education below.
HIGHLIGHTS OF QUALIFICATIONS
9+ years experience in the Canadian immigration and citizenship field.
23+ years' knowledge of Canadian immigration and citizenship.
15+ years experience in Supply Chain Management.
Holds a Ph.D. in Public Law.
Conscientious professional with an acute awareness of the importance of quality client care.
Proficient in current software applications (MS Office 2003/2007 & ERP).
Proven interpersonal, communication, and organizational skills.
Self-motivated with excellent timeline maintenance; resourceful team member with a positive attitude and a strong work ethic.
PROFESSIONAL EXPERIENCE
President and Regulated Canadian Immigration Consultant – 2013 – Present
Migrating Bird Immigration Services Inc., North Vancouver, Canada
 Advise the Client with respect to Canadian immigration law
 Liaise between the Canadian Government and the Client
 Prepare all forms and submissions
 Apprise the Client of the progress of his/her application
 Prepare the Client for an interview related to the application (if required)
 Monitor the case progress through completion
Immigration Case Manager – 2012 – 2013
Unican Immigration Inc., West Vancouver, Canada
 Assist to prepare client's application
 Communicate to get an acceptance letter from designated institutes
 Advise the client to prepare supporting documents
Sales & Marketing Director
IMM Business Solutions Inc., Vancouver, Canada – 2011 – 2012
 Research new markets for Kitchenware
 Determine new market channels
 Contact follow-ups on sales prospects
 Coordinate with marketing groups to facilitate functions
 Provide status reports to management
Supply Chain Manager – 2001 – 2008
Merat Poolad Engineering Company, Isfahan, Iran
 Developed purchasing policies and procedures and effectively managed the purchasing department
budget resulting in a decrease in costs by 10%.
 Identified appropriate vendors of materials, equipment or supplies, selecting the best supplier based
on the company's needs.
 Evaluated the cost and quality of goods or services to make the most of the available budget.
 Ordered materials including minerals (about 10000 MT per year), following purchasing procedures.
 Supervised consumption of materials in the workshops of the company in order to control and
maintain stock inventories.
 Oversaw the negotiation and timely finalization of purchase contracts.
 Participated in the development of specifications for equipment, products, or substitute materials.
Technical & Safety Services Expert – 1996 – 2001
Poolad Machine Company, Isfahan, Iran
Programmed Financial Systems to decrease the costs.
Prepared repair timing graphs to ensure repairing activities were completed on time.
Analyzed the financial data to decrease the costs
Prepared monthly statements based on existing contracts for submission to top management.
EDUCATION / PROFESSIONAL DEVELOPMENT
Certificate in Immigration Tribunal Practice – 2020
Ashton College, Vancouver, BC
Master of International Commercial Law (LLM) – 2020
University of Salford, Manchester, UK
Doctor of Philosophy in Public Law – 2019
Mehr Arak Higher Education Institute
Citizenship and Immigration Officer Diploma – 2018
L.A.P.E College, Vaughan, ON
Mastering Family Sponsorship, Spouse, and Children Certificate – 2015
L.A.P.E College, Vaughan, ON
Immigration Consultant Diploma – 2012
Ashton College, Vancouver, BC
Level 5 Diploma in Professional Software Development 2009
North West Regional College, Londonderry, UK
European Computer Driving Licence Certificate – 2009
North West Regional College, Londonderry, UK
BCS Level 1 Certificate – 2009
North West Regional College, Londonderry, UK
Master of International Law – 2003
Mehr Arak Higher Education Institute
Bachelor of Mining Engineering – 1996
Islamic Azad University, Kerman, Iran
Additional Workshops & Courses
Preliminary Management
International Auditor Training based on ISO 9001
International Auditor Training based on ISO 14001
EFQM Assessor Training Course
PROFESSIONAL REGISTRATIONS & MEMBERSHIPS
United Citizenship and Immigration Consultants Association (UCICA) – 2017
Immigration Consultants of Canada Regulatory Council (ICCRC) – 2013
Canadian Supply Chain Sector Council 2011
British Computer Society 2009
Volunteer Positions
Director of Foundation Board 2014-2018
West Vancouver Memorial Library
Member of Policy Committee 2014-2018
West Vancouver Memorial Library Foundation Board