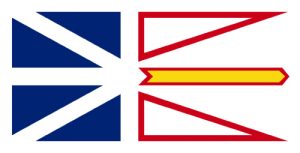 Find out about Newfoundland & Labrador, the easternmost province of Canada. Situated in the country's Atlantic region, it is composed of the insular region of Newfoundland and the continental region of Labrador to the northwest. One of the features of the province includes the brightly painted, multi-coloured wooden homes and those found in nature as appreciated in this video displaying scenes of island life. Also, watch Off the Beaten Path to find out more about Newfoundland & Labrador.
Surrounded by sea, it plays a huge part in the province's history, economy, way of life. etc. There is a strong Celtic heritage present throughout this province that has welcomed so many immigrants from across the Atlantic Ocean for centuries. Its history also includes early settlers who were Europeans, Norsemen, and ancient Scandinavians, Basques, Portuguese, Spanish, British, and French. Fishing off the Grand Banks of Newfoundland was once world-renowned for its plentiful stocks. However, overfishing has changed that situation.
Read more: https://www.nationsencyclopedia.com/canada/Alberta-to-Nova-Scotia/Newfoundland-and-Labrador.html#ixzz60MuDgtwB
About 92% of the province's population lives on the island of Newfoundland, of whom more than half live on the Avalon Peninsula. There is lots of down east culture there with a strong Celtic influence showing up in dance, speech, and song. As with all of Canada's provinces, the province offers lush, magnificent parkland such as that seen in this video on Gros Morne National Park.
Population:

523,700 (2019)

Area:

405,200 km²
Colleges and universities: Memorial University of Newfoundland · College of the North Atlantic
You can find out more about Newfoundland & Labrador by visiting the province's Tourism, Culture, Industry and Innovation Site.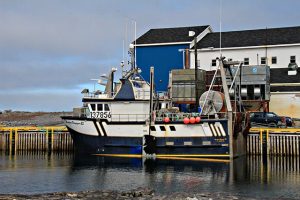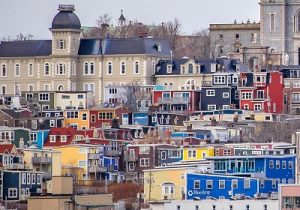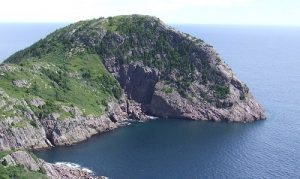 Off-shore Oil Drilling is part of the Newfoundland economy of Newfoundland & Labrador. Mining is also an industry of the province and the fishing industry, although downsized, is still around. Other industries include the pulp and paper and hydro-electricity industries.
If you are thinking about settling in Newfoundland & Labrador, let Migrating Bird Immigration Services help you find your way through the province's Permanent Resident Programs. Call 604-362-1969 for expert help.