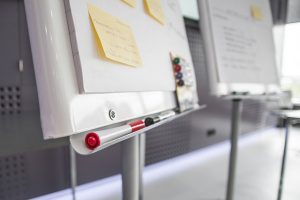 International Graduates may secure permanent residence status in Canada through the PEI PNP International Graduate Stream.
To be eligible to apply you must:
have a full-time long-term job offer from a PEI employer
have a valid post-graduate work permit and legal status in Canada
be able to attend an interview with staff from the Office, if required
have successfully completed a post-secondary degree or diploma from a publicly-funded PEI post-secondary institution;
be between the ages of 18 and 59
possess sufficient English and/or French language ability to perform the job offered
have sufficient financial resources to pay all immigration costs for you and your family to be able to establish in PEI
demonstrate a genuine intention to settle in PEI
The PEI PNP International Graduate Stream could be your stepping stone to permanent resident status in Canada. Being Canada's smallest province, there are only two degree-granting institutions in Prince Edward Island. This includes the University of Prince Edward Island and the Maritime Christian College. The province only has one university, two colleges, and the Collège Acadie l'Île-du-Prince-Édouard that offers French post-secondary education. However, if you are able to meet the criteria, and choose to pursue your education in this province, then we are happy to help you go forward with your application. We offer assistance with resume formatting, cover letters, ensuring every item on the checklist is covered and presented in a professional manner. We give you an honest assessment of your chances of being accepted into this program including addressing the Labour Impact Application Guide and the Prince Edward Island Expression of Interest system.  Just call 604-440-6221 for the help you need with the PEI PNP International Graduate Stream. You can also contact Migrating Bird Immigration Services Inc. by filling out our contact form for your FREE ASSESSMENT or email info@mbis.ca for help with this or any Canadian immigration program.