Learn about Nova Scotia, one of Canada's three
Maritime Provinces, and one of the four provinces that form Atlantic Canada. Its provincial capital is Halifax. It is the second-smallest of Canada's ten provinces, with an area of 55,284 square kilometers, including Cape Breton and another 3,800 coastal islands. It is Canada's second-most-densely populated province, after Prince Edward Island, with 17.4 inhabitants per square kilometer.
Nova Scotia has always relied on the ocean and the prolific Bay of Fundy to provide jobs in the fishing industry. Things are changing though with dwindling fish in the sea though and other industries are growing, such as the Ocean Technology Industry with over 300 companies doing oceans-sector business in Nova Scotia.
The province's defense and the aerospace sector generates approximately $500 million in revenues and contributes about $1.5 billion to the provincial economy each year. Mining, especially of
gypsum
and salt and to lesser extent
silica, peat,
and 
barite
, is also a significant sector.
Offshore oil and gas
have become an important part of the economy, although production and revenue are also now declining. Agriculture remains an important sector in the province, particularly in the 
Annapolis Valley
. Tourism also helps boost the economy in the warmer months. Two hundred thousand cruise shippassengers from around the world flow through the 
Port of Halifax.
In the province's biggest city, Halifax's diverse economy includes the IT, Gaming & Digital Media sector, Financial Services, and real estate firms.
Watch a video entitled Nova Scotia Road Trip Guide, or another called Nova Scotia – Canada's Ocean Playground. For a bird's eye view of the fall colours, click here to view Unilad's video.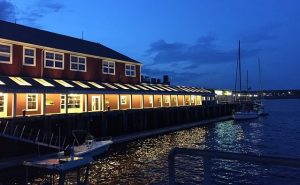 Here are some interesting links for you to learn more about this Maritime province:
If you require advice and guidance with moving to Nova Scotia, call Migrating Bird Immigration Services Inc. at 001 604-362-1969. We are experts in immigration law and business, sponsorships, permits and we offer honest frank advice when it comes to your chances of submitting a successful application to the Nova Scotia Provincial Nominee Program or the Atlantic Immigration Pilot.