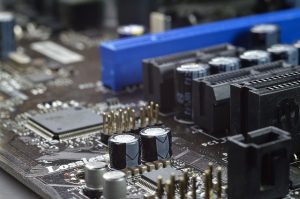 The BC International Post-Graduate Program allows those with a graduate degree in the sciences from an eligible B.C. institution to go on to work in B.C.'s growing technology, health care, and applied sciences sectors. The Skills Immigration stream BC PNP can lead to permanent resident status in B.C. Due to your B.C. education, you don't need a job offer to apply to this category.
To qualify for this program, you must have graduated within the last three years with a Master's or Ph.D. degree in the natural, applied, or health sciences including :
agriculture
biological and biomedical sciences
computer and information sciences and support services
engineering
engineering technology
health professions and related clinical sciences
mathematics and statistics
natural resources conservation and research
physical sciences
Migrating Bird Immigration Services Inc. is excellent at preparing professional-looking and reading applications to present you and all you have to offer in the best way possible. The BC International Post-Graduate Program is a gateway used by many to achieve permanent resident status in Canada, therefore competition is stiff and you will need to prove excellence on many levels. Give us a call at our Vancouver, BC office at 604-440-6221 to find out how we can prepare you to start a career in Canada. You can access advice regarding the program as well as business advice from Dr. Thomas Tofigh – RCIC, LLM. Let us help with applications to the BC International Post-Graduate Program and permanent residency upon graduating.
British Columbia is a fabulous province in which to live and attend school at its many great colleges and universities including the University of British Columbia · University of Victoria · Royal Roads University · Simon Fraser University · BCIT · University of Northern British Columbia · Vancouver Island University · University of the Fraser Valley · Thompson Rivers University · Trinity Western University · Quest University.
Check out our blog to see some of the many highlights of this multi-cultural province, including Hiking; Skiing; Boating; River Rafting; Surfing; Biking; Golfing, as well as its great cities and beautiful scenery.