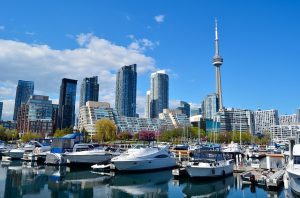 Dr. Tofigh applies experience in immigration, business, and law to help with the OINP Employer Job Offer: Foreign Worker Stream under the Ontario Immigrant Nominee Program. Through this program, foreign workers, foreign workers in and outside of Canada, with a job offer in a skilled occupation at Skill Type 0 or Skill Level A or B of the National Occupational Classification may apply to permanently live and work in Ontario.
If the province deems you a suitable candidate to invite to settle in Ontario, it will nominate you for permanent residence status. Immigration, Refugees and Citizenship Canada makes the final decision on who becomes a permanent resident.
In order to qualify for the program, you must meet the requirements, including:
You must have a job offer from a qualified employer to the 'OINP Employer Job Offer: Foreign Worker Stream'. Read more Also see the Employer's Guide to make sure you understand what's involved.
the job must be full-time and permanent
the position must be in one of the eligible occupations found in the list of Skill Type 0 or Skill Levels A or B of the National Occupation Classification
the position must be paid the Median wage level for your field in the province. See the Employer's Guide for details.
proof must be submitted that the position is necessary to the employer's business
your physical place of work must be based in Ontario
The criteria for this program are strict.  To qualify you must:
have at least two years of paid full-time work experience or licensing in your field
have a valid license or other authorization (Compulsory trade's Licensing)
intend to live in Ontario
have the proper documentation to be currently working or studying in Ontario, etc.
Both programs require:

a Canadian bachelor's, master's, or Ph.D. degree or it's equivalent in another country, in which case you need to prove Canadian equivalency with an Educational Credential Assessment report
English or French language skills at a Canadian Language Benchmark (CLB) level 7 or higher
adequate settlement funds for you and your family
intention to permanently settle in Ontario