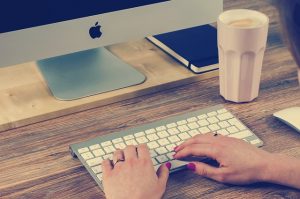 Get help applying to the Atlantic International Graduate Program from Migrating Bird Immigration Services Inc. and have all your questions answered. It is one of three streams in the Canadian Atlantic Immigration Pilot. It serves New Brunswick, Newfoundland, and Labrador, Prince Edward Island, and Nova Scotia.
In order to qualify for the International Graduates – Atlantic Immigration Pilot your job must:
last at least 1 year
be in a position of management, professional (usually needing a university degree), technical/skilled (usually needing a college diploma or training as an apprentice), or intermediate (usually needing high school and/or job-specific training) job
be full-time and non-seasonal
You must:
have at least a 2-year degree, diploma, certificate, or trade or apprenticeship credential from a recognized publicly-funded institution in an Atlantic province
have been a full-time student for the entire duration of your studies
graduated from this institution in the 24 months before we receive your permanent resident application
lived in one of the Atlantic provinces for at least 16 months in the 2 years before getting your degree, diploma, or educational credential
have the visa or permit required to study or train in Canada
have a language level of CLB 4 or higher
show that you have sufficient funds to support yourself and your family in Canada
The Atlantic International Graduate Program offers you the opportunity to settle in one of Canada's beautiful Maritime Provinces based on your education and skills. Let Migrating Bird Immigration help you qualify with a solid application. Call us at 001(604)-362-1969 or email info@mbis.ca to get started.