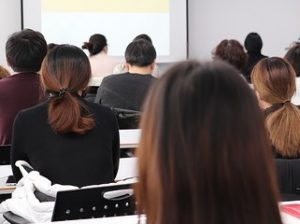 The Manitoba International Education Stream accommodates Manitoba graduates and facilitates their provincial nomination. The three pathways include Career Employment Pathway, Graduate Internship Pathway, and International Student Entrepreneur Pilot.

The Career Employment Pathway provides faster nomination pathways for graduates seeking long-term employment in Manitoba in an in-demand occupation related to their training. Eligible applicants must apply immediately after graduating and obtaining a job offer.

The pathway provides faster nomination routes for international student master and doctoral graduates through internships contributing to industry innovation in Manitoba. Graduates who complete an Accelerate or Elevate internship with Mitacs in Manitoba can apply to the MPNP immediately after graduation, whether or not they have a job offer.

For this pathway, you must:
have completed a master or doctoral degree program in Manitoba within the past 3 years
have a minimum CLB/NCLC 7 (or equivalent)
demonstrate that you have adequate funds to support yourself for 6 months or have full-time permanent work in Manitoba
reside in the province at the time of application
plan to reside in the province permanently after a nomination
submit a Career Employment Plan
International Student Entrepreneur Pilot
This  Pilot will provide up to 20 international students annually who have graduated in Manitoba the opportunity to pursue entrepreneurship rather than employment. If they meet the conditions of their Business Performance Agreement, they may be nominated for permanent residence.
Dr. Tofigh and his colleagues experience in business is particularly helpful for entrepreneurs, investors, and applicants for various programs including the Canadian Start-Up Visa program, International Mobility – Canadian Interests program, and programs for World-Class Athletes and Cultural Performers, as well as Entrepreneurial Farmers, Intra-Country Transferees, those with special skills and Self-Employed Persons of all sorts, Film Industry Workers.
If you need help with the International Student Entrepreneur Pilot, take advantage of our extensive background in business and law, and avoid errors and ommissions while receiving sound advice and guidance.
Get help with temporary work permits or permanent residency in Canada on many bases of skill.
For this pathway, you must:
provide a business plan
operate a business as senior management for at least 6 months prior to nomination while working on a temporary work permit
own at least 51% of the business
have a minimum CLB/NCLC 7 level (English or French Language Skills)
have graduated from a full-time post-secondary education at least 2 years in length
be between 21 and 35 years of age
at the time you submit your application, have a valid open work permit or post-graduation work permit
have continuously resided in MB since graduation
intend to continue to reside in MB after a nomination
have settlement funds
obtain a Business Performance Agreement
For help with the Manitoba International Education Stream contact the professional at Migrating Bird Immigration Services Inc. by filling out our contact form.