Testimonials for Migrating Bird Immigration Services Inc.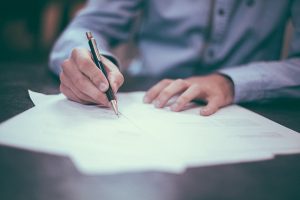 "Migrating Bird Immigration Services, especially its president, Mr. Tofigh is incredible. He is full of knowledge, honesty, and commitment. I would like to say thanks, nothing else."  Mehran Azarmpour
"When I was applying for Canada, I could not find anybody like Mr. Tofigh in honesty as well as customer orientation. He really has great knowledge and experience in the immigration and visa process. My family and I are appropriate all of the efforts that Migrating Bird Inc. has done for us". Reza Khorrami
"It's praiseworthy. I did not have any information about migration to Canada and the process of a job offer for myself along with family. A friend introduced Mr. Tofigh to me. With his utmost sincerity, tact, thoughtfulness, responsibility, compassion, and high academic ability, I achieved my goals. Now It's time to thank his endless efforts to provide my family with a better chance to live and a better future to build." Shain Mahboubi
"The Migration Bird team has been highly efficient and extremely knowledgeable in providing us with helpful advice and a follow-up service which is fast and reliable. They respond to your phone calls, emails, and letters; and communicate as an individual rather than a case number. I would highly recommend Migration Bird for your migration needs; Mr. Amir H. Tofigh is great!" FB
"He is very professional, knowledgeable, responsible, and up to date. I highly recommend him to anybody who wants to open a file for immigration of any kind or has any issues in this regard." FB
You can read more Testimonials for Migrating Bird Immigration Services Inc. on our
Facebook page
.