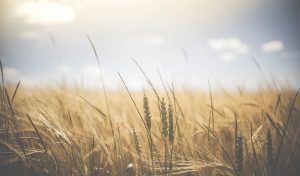 The Farm Owner and Operator – SINP, is for those who'd like to move to Saskatchewan and who have proven experience in farming, have considerable capital (money, assets) to invest in a farming operation, and plan to buy and run a farm in Saskatchewan. There are two programs: Farm Owners and Operators and Farm Owners and Operators – Young Farmer Stream
"To be approved for the Farm Owner and Operator – SINP, you'll need all of the following:
Available Equity: You'll have to provide financial documents that show a net worth of $500,000 (CAD).
Refundable Cash Deposit: You must sign a Performance Agreement. By doing this, you'll be committing to purchase and actively operating a farm operation in Saskatchewan. You'll also need to make a "good faith" deposit of $75,000 (CAD) in trust. The cash deposit will be returned to you when you've met the terms of the Performance Agreement. If you don't meet the terms within two years of landing in Saskatchewan, the deposit will be forfeited to the Province.
Mandatory visit to Saskatchewan: You'll need to make a comprehensive exploratory visit to Saskatchewan for no less than five working days. You must meet with a SINP representative on your visit.
Farm operation knowledge and experience: You'll need to provide documentation (e.g. education and training, work experience, financial documents of your previous operations) that demonstrate you're an experienced farm operator. If necessary, we may verify this information further through an interview when you are in Saskatchewan.
A practical, well-thought-out proposal for a commercial Saskatchewan farming opportunity. (See Important Terms: Farm Proposal Viability).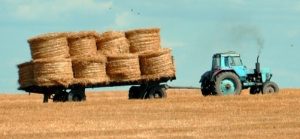 To be approved for the Farm Owner and Operator – Young Farmer Stream you'll need to:
have a personal net worth of at least $300,000 (CAD) that can be confirmed.
have accumulated your net worth legally. We should be able to confirm this as well.
be under the age of 40 at the time of your application.
have at least three years experience in:

Farm ownership;
Farm management; or
Practical farming experience.

provide a documented proposal for a commercial Saskatchewan farming opportunity. Your proposal should be based on research, consultations, or formal coursework relevant to Saskatchewan agricultural conditions. Hobby farms don't qualify. Also, the farming proposal should be a commercial project with a reasonable expectation of profit. In Saskatchewan, a qualified farming business must have a minimum of $10,000 CAD annual revenue.
in addition to all the above, you or your spouse must have marketable employment skills, based on education and experience that allows you to supplement your farming income."
https://www.saskatchewan.ca/residents/moving-to-saskatchewan/immigrating-to-saskatchewan/saskatchewan-immigrant-nominee-program
If you require assistance applying to the Farm Owner and Operator – SINP, call our immigration team at 001 604-362-1969.