The Canadian Federal Skilled Worker Program is one of IRCC's most popular and important programs in that it has several immigration streams that lead to permanent resident status in Canada. To be eligible for the Canadian Federal Skilled Worker Program, you must be able to score well regarding the criteria for the program including education, knowledge of English and/or French, relevant work experience, age, and adaptability, and other factors, which help people acclimatize and become successful in Canada.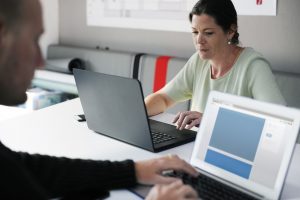 An Express Entry profile is the first step in immigrating to Canada permanently as a skilled worker under the Federal Skilled Worker Program. The Express Entry system, allows foreign nationals to be invited to apply for permanent residence based on their online profile entered into the Express Entry Pool. You may not apply directly to any of the Canadian Federal Skilled Worker Program until you receive an invitation to apply based on a positive assessment of your scores.
The criteria for the program to gain a minimum score of 67 points to qualify includes:
having a minimum score in language proficiency in English or French according to Canadian Language Benchmark (CLB) 7 in reading, writing, listening and comprehension
having credentials are equivalent to Canadian Standards
being of a certain age group as applicants between the ages of 18 and 35 score better on the evaluation form.
having relevant skilled worker experience gained inside or outside of Canada for more points.
it is possible to gain more points on your score if your spouse or common-law partner have English or French language skills along with Canadian study or work experience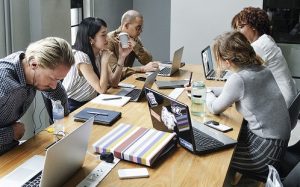 Quebec has a separate skilled workers program. Read more about Quebec-selected skilled workers.
We highly encourage foreign nationals interested in settling in Canada through one of the Canadian Federal Skilled Worker Programs to get advice and guidance from an immigration professional. In this competitive field, you will need every edge you can get and there is no room for errors and omissions if you want to score well in your results to be a good candidate for immigration to Canada.
You might also like to look at the Canadian Experience Class Program.
The MBIS skilled team of immigration specialists is here to help you ascertain the best program for you.