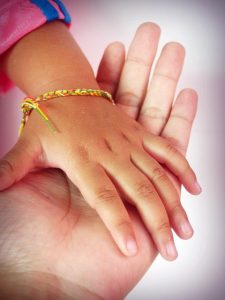 Canadian Super Visas allow parents and grandparents to visit their children or grandchildren in Canada for up to two years at a time. It's a multi-entry visa that provides multiple entries for a period of up to ten years. It should be renewed every two years without needing to be filed and re-issued. The usual proof of no criminal record and medical exam applies.
Family sponsors of parents or grandparents applying for a super visa must:
prove they earn a specified minimum income
provide parental medical insurance for the first year of the super visa holder
be a Canadian citizen or a permanent resident of Canada
To apply for a super visa you must meet certain conditions including:
obtain a signed letter from your grandchild or child inviting you to visit them in Canada that confirms the financial support during your stay in Canada, lists members of the household, and proof of Canadian citizenship or permanent residency
provide proof of paid medical insurance for at least $100,000 coverage  from a Canadian insurance company that is valid for at least 1 year from the date of entry
Other aspects of your situation that are taken into consideration include the purpose of your visit, your ties to your home country, and the overall economic and political stability of your home country to ensure that you will return to your home country at some point.
If you require help applying for Canadian Super Visas, Migrating Bird Immigration Services will assist you. We'll make sure that all the details are covered from both ends – the sponsored person and the sponsors. Dr. Tofigh has a great deal of experience and training in all aspects of family law and immigration. Call us today at 001 604-440-6221 or email our team at info@mbis.ca and get the ball rolling with a team who has worked to reunite many families using many Canadian programs.