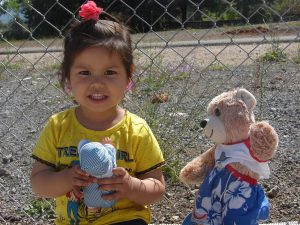 Migrating Bird Immigration Services Inc. has experience helping Refugees applying outside Canada. We provide get expert help and advice in this area. Call us for a consultation at our TOLL-FREE at 1-(800)-531-6247  and we will let you have an honest and practical summation of your situation and chances of a successful application to the UNHCR or IRCC.
We specialize in preparing comprehensive reports to substantiate claims of violation of human rights, oppression, torture, discrimination, etc. based on race, religion, nationality, membership in a particular social group and political opinion and actions. We have helped many a political activist or religious convert. We champion the rights of women and do our very best to help you find a better world for them. Since every case is different, you should speak with us first and we can better advise you on your course of action.
You may apply to Canada for protection once you have a UNHCR Referral, apply at a Port of Entry or an IRCC Office once in Canada. We also help with issues that require resolution with the Immigration and Refugee Board. If you need experienced assistance dealing with Canada's Immigration Appeal Division or Refugee Appeal Division call Migrating Bird Immigration Services Inc.
We also help with resumes, documents, records, and producing a strong package to help with your application. We have excellent Farsi translators to help with the process as well. Take advantage of expert help when applying to the BC International Graduate Program. Fill out our form for a free assessment from highly qualified Canadian Immigration Specialists if you are one of many Refugees applying outside Canada.