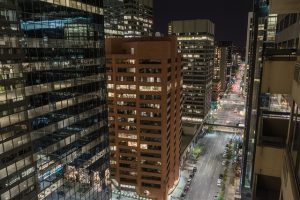 The availability of the Alberta Express Entry Program is dependent upon the needs of the province's labour market.
If you can prove to the Alberta government, through an LMIA, that you meet the criteria and are able to make a positive contribution to the province with your skillset, work experience, language skills, and ability to assimilate, then the province may nominate you for permanent residence if you can fill a void. International graduates from Canadian post-secondary institutions may also be asked to submit an application under this stream. Only candidates who are asked to submit an application to the Alberta Express Entry Stream will be considered.
The province of Alberta may consider you for permanent residence in their province if you:
have an active Express Entry profile in the federal Express Entry pool
have stated an interest in immigrating permanently to Alberta
be working in an occupation that supports Alberta's economic development and diversification, and
have a minimum Comprehensive Ranking System score of 300
Having one or more of the following adaptability factors may increase your chances of receiving a Notification of Interest letter:
an Alberta job offer and/or work experience
a graduate of a Canadian post-secondary institution
a relative already living in Alberta including a parent, child, brother, or sister

Learn more about the beautiful province of Alberta by visiting our blog. If you require help and advice regarding the Alberta Express Entry Program, contact Migrating Bird Immigration Services Inc. at 001 604-440-6221 or info@mbis.ca. You can also fill out our assessment form found on our contact page. Our experienced immigration professionals can save you a lot of time and effort. The programs can be very competitive and we'll make sure that your application is complete and looks great to help give you every chance for success. Once you are past the Express Entry stage, the hardest part is over.