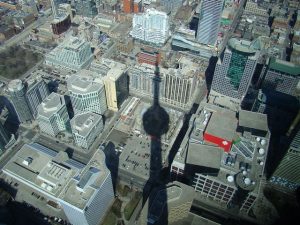 The OINP Employer Job Offer: International Student Stream is an immigration program under the Ontario Immigrant Nominee Program that gives international students a valid job offer in a skilled occupation at NOC Skill Type 0 or Skill Levels A or B the opportunity to apply to permanently work and settle in the province. International students, both inside and outside of Canada may apply to be nominated by the Ontario government for permanent residence.
If you are nominated by the province that finds you a suitable candidate for permanent residence, the IRCC then reviews your profile and makes the final decision as to whether or not you will be awarded permanent resident status in Canada.
Let the team of Immigration Consultants at Migrating Bird advise and assist with your application to The OINP Employer Job Offer: International Student Stream. This is an excellent immigration stream under the Ontario Immigrant Nominee Program by which to make Canada your permanent home. You must meet the specific criteria and this is an extremely competitive stream. We suggest Language Skills are one area where applicants shine, as it one that you can control yourself and make an impression on various important levels. Elocution lessons also provide an advantage.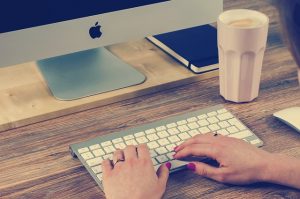 At the time you apply for this program, you must have a job offer from a qualified employer who has been actively involved in business for at least three years prior to submitting your application. They must have business premises in Ontario where you will work and have no outstanding orders made against them under the Ontario Employment Standards Act, 2000 or the Occupational Health and Safety Act. Greater Toronto Area businesses must gross over $100,000.00 CAD and those outside the GTA must gross over $500,000.00 CAD a year. The employer must already employ at least five Canadian citizens or permanent residents before offering you a position within the GTA and three outside. Our team will help with the Employer Form, gathering documents, ensuring every detail is covered in this program that requires exact information.
Other criteria for the position:
the job must be full-time and permanent
the position must be in one of the eligible occupations found in the list of Skill Type 0 or Skill Levels A or B of the NOC
the position must meet or be higher than the low wage level, for that occupation. See the Employer's Guide for details.
proof must be submitted that the position is necessary to the employer's business
The criteria for this program are strict. Along with the above permanent job offer, in order to qualify you must:
have received from an eligible Canadian institution:

a degree or diploma that takes at least two years to complete if you study on a full-time basis, or
a degree, diploma, or certificate that takes at least one year to complete if you study on a full-time basis and that requires a completed degree as an admission requirement

have at least two years of paid full-time work experience or licensing in your field
have a valid license or other authorization (Compulsory trade's Licensing)
intend to live in Ontario
have the proper documentation to be currently working or studying in Ontario, etc.
submit your application to the program within two years of graduating with a degree
When you choose to appoint an authorized representative make sure you have someone with a broad understanding of Canadian Immigration Law and the experience and track record to prove it.