Ontario
is located in Central Canada and is an extremely diverse province, with vast tracks of forest and farmland, thousands of lakes and rivers, many small towns and communities, and sprawling urban centers. It is Canada's most populous province accounting for 38.3 percent of the country's population and is the second-largest province in total area. It is home to the nation's capital city,
Ottawa
, and the nation's most populous city,
Toronto
, which is Ontario's provincial capital. There are so many wonderful things about Ontario, and one of the very best is the rich multiculturalism found there, especially in Toronto. There is always so much to do in this bustling, thriving, and exciting city. The service industry is huge there, with so many great restaurants, activities, and tourists passing through. In fact, there are many ways in which
culture abounds throughout the province.
The music scene in Toronto is fabulous with something for everyone's tastes and lots of indoor concerts and outdoor festivals and is home to the
Art Gallery of Ontario
,
Royal Ontario Museum
,
Toronto's thriving Theatre Scene
. Several sports teams are to be found in most Ontario cities with hockey, being a favourite.
There are many fine post-secondary institutions all across the huge province of Ontario. See a list of them from ontario.ca, including private postsecondary schools.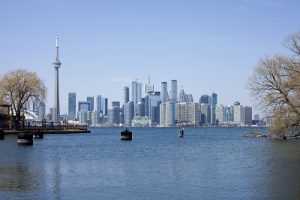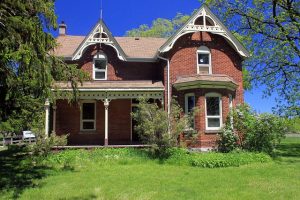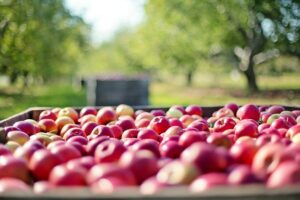 Agriculture is a huge industry throughout the province, with a large variety of farming taking place. There is a huge area devoted to grapes and apple crops in southern Ontario, while cattle farming is found everywhere. Corn, berries, root vegetables, the list is endless. Ontario boasts the Holland Marsh which is the salad bowl for the area with some of the richest soil in the world. Since Ontario is such a large province, it has a lot to offer both in the cities and in the northern regions. Other industries include Forestry, Mining, and the Service Industry as Toronto is a huge tourist destination for non-residents. Northern Ontario turns into a tourist destination for city dwellers heading up to cottage country each summer. There is a healthy film industry in Toronto and the area, sometimes referred to as 'Hollywood North'. It has a highly developed financial district and the tech and creative industries flourish in this world-class city. Read more about Ontario's economy. The auto industry is another prominent industry along with the tech industry.
If you're interested in immigrating to Ontario or just working there, contact the team at Migrating Bird Immigration Services Inc. to find out which one of Ontario's Provincial Nominee Programs is best for you. We offer help and advice to work temporarily or permanently.  When you need good advice on applying, call Migrating Bird Immigration. Let us lead the way.