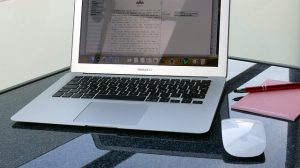 To apply to the Ontario's Express Entry French-Speaking Skilled Worker Stream you must first have created a profile in IRCC's Express Entry system. This involves taking a language test, having an Educational Credential Assessment if you completed your education outside Canada, and determining the National Occupational Classification code for your past work experience. You must meet the rest of the criteria as far as work experience, ability to adapt to life in Ontario, etc.
You are assessed against the Federal Skilled Worker Program or the Canadian Experience Class.
If your profile is assessed and positively received by the province, you will be issued a Notification of Interest as to possibly inviting you to become a permanent resident in Ontario.
In order to be eligible for the Federal Skilled Worker Program, you must:
have one year's work experience gained over a period of at least one year – 1,560 hours in Skill Type 0 or Skill Level A or B of the NOC
your work experience should be obtained within the last five years from the date of submitting your application to the OINP
your work experience should be in the same primary occupation as you identified in your Express Entry profile
Co-op and volunteer experience may not be considered when calculating your minimum work experience
In order to be eligible for the Canadian Experience Class, you must:
have one year's work experience gained over a period of at least one year – 1,560 hours of cumulative paid full-time work experience (or the equivalent in paid part-time work) in Canada in Skill Type 0 or Skill Level A or B of the NOC
Co-op and volunteer experience may not be considered when calculating your minimum work experience
have obtained your work experience within the last three years from the date of submitting your application to the OINP
have work experience in one or more of the occupations that you identified in your Express Entry profile
have work experience in Canada while maintaining legal status in Canada
Both programs require:
a Canadian bachelor's, master's or Ph.D. degree or it's equivalent in another country, in which case you need to prove Canadian equivalency with an Educational Credential Assessment report
English or French language skills at a Canadian Language Benchmark (CLB) level 7 or higher
adequate settlement funds for you and your family
intention to permanently settle in Ontario