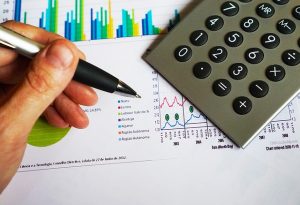 The OINP Entrepreneur Stream is a very competitive immigration stream allowing you to gain permanent resident status in Canada on the basis of starting a new business or buying an existing business in Ontario. As with most programs, if the province deems you to be a viable candidate to become a successful entrepreneur along with up to one foreign national business partner, and all other criteria are met, it will nominate you for permanent resident status once your business has been established in Ontario. It for Immigration, Refugees and Citizenship Canada to decide if you shall receive the permanent resident status you seek.
The Entrepreneur Stream application is a two-stage process and Dr. Thomas Tofigh, can apply his masters in law and Ph.D. in Business to help you submit a complete list and avoid pitfalls. Errors and Omissions can cause delays and rejections. We have experience with appeals and rejections because clients sometimes have trouble understanding what is required and fail to submit adequate documentation. If language is a barrier it is best to ask for help. Dr. Tofigh is fluent in Farsi and English, and we have translators working through our Dubai and China offices as well.
We will help you write and register an expression of interest and help prepare you for your mandatory in-person interview at the OINP office in Toronto, after which you will hopefully sign a performance agreement.
To qualify for the OINP Entrepreneur Stream you must:
have at least 24 months of full-time business experience in the last 60 months
have experience as a business owner or as a senior manager (business management
have had an active role in the business and owned at least one-third of the business
as a senior manager, you must have had senior decision-making responsibilities in the business
have a minimum net worth of 800,000 CDN and create at least two permanent full-time jobs for Canadian citizens or permanent residents if your proposed business will be located within the Greater Toronto Area
have a minimum net worth of $400,000 CDN and create at least one permanent full-time job for a Canadian citizen or permanent resident if your proposed business will be located outside of the Greater Toronto Area
create at least one permanent full-time job for a Canadian citizen or permanent resident if you are involved in the information and communications technology or digital communications sector
be actively involved, on an ongoing basis, in the management of the business
If you plan to purchase an existing business, you must:
make at least one business-related visit to Ontario within 12 months from the date of registering an Expression of Interest
have been in continuous operation by the same owner(s) for the previous 60 months prior to the business being purchased
ownership of the business must be completely transferred to the applicant or any business partner
use at least 10% of your personal investment towards improving or expanding the business in Ontario
keep all permanent full-time employees that worked in the business prior to the transfer of ownership
Let Migrating Bird Immigration answer all your questions about the OINP Entrepreneur Stream and lead the way to a successful outcome. Call for a free assessment at 604-440-6221.