The Newfoundland and Labrador Provincial Nominee Program provides prospective immigrants who possess in-demand skills and experience the opportunity to join the province's workforce through its Express Entry Skilled Worker, Skilled Worker, and International Graduate immigration streams. As with any such program, you are required to meet the list of criteria outlined by each of the Newfoundland and Labrador PNPs.
The Atlantic Immigration Pilot Program is another alternative.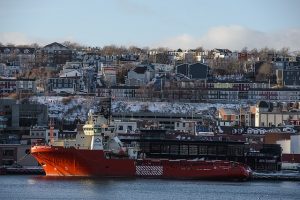 Most of the Newfoundland and Labrador Provincial Nominee Program allow foreign nationals to work in Newfoundland and Labrador if their skills are required to enhance the local labour force. Contract positions are not eligible. They require a minimum level of education, training, work experience, language skills, and funds to settle you and your family and your general ability to adapt to life in the province. Click on each program to find out the specific criteria involved.
Learn more about the province of Newfoundland & Labrador by visiting our blog, and reading about The Case for Moving to Newfoundland and Labrador. For help with applying to any of the above-mentioned Newfoundland and Labrador PNPs, call our office at 001-(604)-440-6221 or email amir@mbis.ca for the expert help you need from immigration consultants at Migrating Bird. We'll advise you on exactly what you need to know about how to make Canada your permanent home.