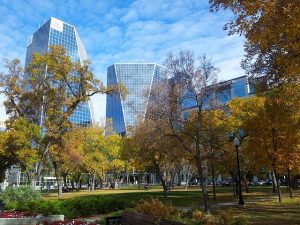 The International Skilled Worker Application – SINP allows you the opportunity to settle in the province permanently if it deems you a suitable addition based on several criteria. You must be able to prove that you meet the criteria as far as education, skilled work experience, and English or French Language ability, adaptability, settlement funds, and more. Once again, you will have to first create your Federal Express Entry Profile. Migrating Bird Immigration Services Inc. help with resumes, documents, records, and producing a strong package to help with your application. We have excellent Farsi translators to help with the process as well if you need that service.
Take advantage of one of the following three programs:
International Skilled Worker: Employment Offer
International Skilled Worker: Occupation In-Demand   (SINP In-Demand Occupation List)
International Skilled Worker: Saskatchewan Express Entry
Our team will help you apply to any of the above-mentioned programs with attention to detail, the ability to ensure all the required forms a included and fill out, and formatted properly. We advise you every step of the way to help bring about a positive outcome. Visit our blog on Saskatchewan to find out a little more about the province.