The Canadian Federal Skilled Trades Program is designed to allow workers who have the minimum skills, training, and experience for a position or have secured a position to come to Canada to help fill voids in the Canadian labour force. This is the first step for many in their quest for Canadian Permanent Residency. There is a list of positions that can be filled through this program.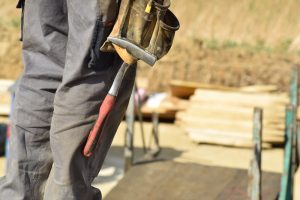 This program requires applicants to have a job offer of continuous, full-time employment from up to two Canadian employers, for at least 30 hours a week, for a period of at least one year. You must have a job offer if you do not have a certificate of qualification in your skilled trade issued by a Canadian province.
Most of the job offers require a Labour Market Impact Assessment (LMIA) under the Express Entry system to confirm that there, in fact, is a void to be filled in the Canadian labour force, that cannot be filled by a Canadian citizen or permanent resident. Some Skilled Labour jobs are exempt from the LIMA requirement.
You must complete an Express Entry profile as the first step to immigrate to Canada permanently through the Canadian Federal Skilled Trades Program
Canada's Comprehensive Ranking System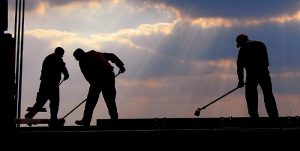 This points-based system is utilized to assess and score your profile and rank you in the Express Entry pool's Comprehensive Ranking System criteria.
The points you get from the CRS include a core set of points up to 600 and a set of additional points of up to 600. Your total score will be out of 1,200.
Core: Up to 600 points
Skills and experience factors
Spouse or common-law partner factors, such as their language skills and education
Skills transferability, including education and work experience
Additional: Up to 600 points
Canadian degrees, diplomas, or certificates
a valid job offer
a nomination from a province or territory
a brother or sister living in Canada who is a citizen or permanent resident
strong French language skills CLB 5 (English) or NCLC 5 (French) for speaking and listening, and CLB 4 (English) or NCLC 4 (French) for reading and writing. (You must prove your language skills by taking a third-party language test from an IRCC approved agency.)