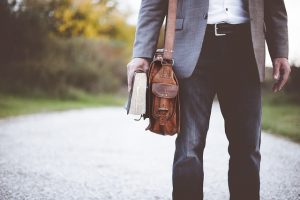 The OINP Ph.D. Graduate Stream affords international graduates with an Ontario Ph.D. degree the opportunity to apply to permanently live and work in Ontario. You must apply online to be nominated by the Ontario government for permanent residence. If you are nominated, Immigration, Refugees and Citizenship Canada may assess you positively for permanent resident status in Canada.
To qualify, for the OINP Ph.D. Graduate Stream, you must:
have completed the requirements necessary to get a Ph.D. degree
at least one academic year of full-time study
have a degree is from the list of eligible Ontario universities offering Ph.D. degrees
be able to understand, read, write and speak in English or French at a CLB level 7 or higher
have legally lived in Ontario for at least one year in the past two years before you apply or be living outside of Canada
have adequate settlement funds for you and your family
intend to live and work in Ontario after you're granted permanent residence.
The province determines this last point by examining your ties to Ontario, which can include doing things like:
working or have worked in Ontario
getting job offers, or applying/interviewing for jobs
studying
volunteering
leasing or owning property
visiting
having professional networks and affiliations, family ties, or social or personal relationships
Ontario is a great province that offers multi-culturalism, some of Canada's best schools, busy cities, and vast rural expanses, as well as a huge diversity regarding employment opportunities. Ontario excellent universities include University of Toronto · University of Western Ontario · University of Waterloo · McMaster University · York University · Queen's University · Ryerson University · OCAD University · Carlton University.
Let Migrating Bird help you with this sought-after Ontario Immigrant Nominee Program.
Call 604-440-6221. for a free assessment when you are ready to apply to the OINP Ph.D. Graduate Stream.