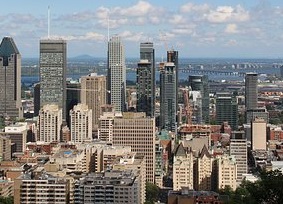 Quebec is an amazing province offering the bright lights of big cities like Montreal, which brims with culture. At the same time, the rural areas of Quebec are beautiful and conducive to farming and leisure trips. The Quebec Immigration Programs operate separately from the rest of the Canadian Provincial Nominee Programs but in cooperation with the Canadian Federal Government. Programs we focus on when it comes to helping people immigrate to Quebec include:
Quebec Selected Skilled Worker Program
Quebec's Business immigration programs
These are your options if you wish to make Quebec your permanent home.
Other Programs: (Temporary workers) which includes:
Quebec is a huge province, offering much diversity as far as lifestyles. If you would like to learn a bit more about the province of Quebec, check out our blog.
Give us a call at 604-440-6221 or email our team at info@mbis.ca if you need assistance with your application to and of the Quebec Immigration Programs and we'll help you submit a successful application. We ensure your application is complete, professional-looking, and projecting the most positive image for you. Contacting an immigration specialist such as Dr. Thomas Tofigh, is especially advantageous when applying to the business and entrepreneur-based programs in Quebec. He will answer questions regarding receiving a service offer from a business accelerator or incubator or a university entrepreneurship center, presenting a comprehensive business project in the form of a business plan, as well as a service offer, and more.
Just fill out our contact form for your FREE ASSESSMENT and learn if you qualify for the Quebec Business Programs.