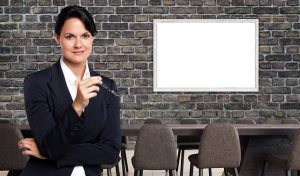 The BC Skilled Worker Program is an extremely popular category that brings skilled labour from around the world to build a strong workforce for the province. British Columbia's growing economy requires skilled workers in high-demand occupations and allows foreign nationals that can fill certain positions to apply to come to Canada and fill them. The Skills Immigration – Skilled Worker category of the BC Provincial Nominee Program is a way for workers in a professional, management, technical, trade, or other skilled occupation to gain permanent residence in B.C.
You will need to have relevant training and experience and a valid job offer from a B.C. employer before applying. Talk to our team of immigration specialists and we will get you started. We cover everything from editing and formatting your resume to ensuring every last detail is met before applying. We also cover any issues around language barriers, to avoid any errors and admissions.
To qualify for this category, you must:
have accepted a full-time, indeterminate job offer (a permanent job, or one with no set end date) from a B.C. employer. The job must be in a NOC occupation Skill Type 0 or Skill Level A or B
be qualified to perform the duties of the job
have at least two (2) years of directly related work experience
show you can support yourself and your dependents
have, or be eligible for, legal immigration status in Canada
for NOC skill level B occupations, meet minimum language requirements
have a wage offer in line with B.C. wage rates for the occupation
High scorers are invited to move forward and are invited to apply through the BCPNP for permanent resident status. Let us help you score as well as you can with advice, forms, translations, and the attention to detail required to submit a great application.
Our Head Office is based in West Vancouver, so we can help on many levels with the BC Skilled Worker Program and other applications made to the BCPNP. We can also provide guidance regarding settling in the great city of Vancouver if that is where you are headed. Phone: 604-440-6221 to talk about working in BC. We will also fill you in on the BC-PNP Tech Program, which has been extended indefinitely as of June 2021.