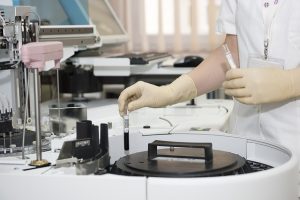 You can apply for a nomination for permanent residency through the PEI PNP Skilled Workers Outside Canada Program of the Prince Edward Island Provincial Nominee Program if you have a job offer from a Prince Edward Island employer.  This stream is employer-driven, allowing PEI employers to fill high-skilled positions that they are unable to fill through the province's workforce. Through this stream, your employer offering you the job offer must be approved by the PNP prior to submitting an expression of interest profile.
To be eligible to apply for the PEI PNP Skilled Worker stream you must:
have a full-time long-term (i.e. permanent or minimum of  two years) job offer from a PEI employer in NOC Skill Level 0, A, or B
have legal status in the country of residence
be able to attend an interview with staff from the Office, if required
have successfully completed a post-secondary degree or diploma – a minimum two-year program
be between the ages of 18 and 59
have at least two years of full-time work experience in the past  five years;
possess sufficient English and/or French language ability to perform the job offered.  Language ability can be verified by one of the following:

A language test from an IRCC approved testing institute within the past  two years with a minimum score of CLB/NLCC 4
Employer signed PEI PNP-L06 Employer Language Declaration
Documents from an internationally recognized institution indicating that the principal languages studied were in English or French

have sufficient financial resources for the applicant and family to pay all immigration costs (including travel expenses) to be able to establish in PEI
demonstrate a genuine intention to settle in PEI
When you need good advice about this and all Canadian Immigration Programs, call the experts at Migrating Bird Immigration Services Inc. at 604-440-6221 or fill out our contact form for your FREE ASSESSMENT. Migrating Bird Immigration Services Inc. help with resumes, documents, records, and producing a strong package to help with your application. We have excellent Farsi translators to help with the process and can arrange certified translators in any language.