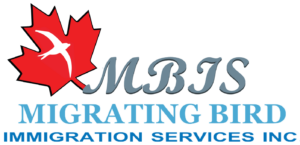 Migrating Bird Immigration Services Inc., based in Vancouver, Canada, offers the help you need for a thorough and professional application submitted to the various Canadian Immigration Programs. Categories include Canadian Work Visas, Entrepreneurs, Investors, Visitor Visas, Study Visas, Refugees, and Family Sponsorships. Let us guide you through to a successful outcome in your quest to visit, work, or settle in this great country.
Our founder and managing director is our edge. Thomas Tofigh – RCIC, LLM, Ph.D. leads our immigration team, combining years of experience working as a Regulated Immigration Consultant with an extensive background in law and business. With a master's degree in International Commercial Law with a Ph.D. in International Law, he provides excellent well-rounded advice and guidance. This wealth of knowledge and information can save time and help you avoid errors, omissions, and pitfalls, especially when dealing with Refusals and Appeals. Have the valuable experience and training of a certified Immigration Consultant guiding each step of your application process.
Our immigration team understands the required criteria, documentation, translating, writing, and editing for  'Explanation and Submission Letters' that accompany applications to IRCC, IRB, CBSA, UNHCR Canada, and other agencies. Our attention to detail will make the difference in producing a professional-looking application package, for visitor, work or study permits, and business streams. Our letters for sponsorships, H&C, and refugee applications are succinct, compelling, and filled with pertinent information. Our 'Lists of Exhibits' are well researched and presented for maximum impact. The goal of the Migrating Bird Immigration Services team is to present the very best application we can for your success. Our experience is your gain and we do our very best to serve you well! Get a Free Assessment and outline your best path to Canada. Put yourself in the hands of consultants who have your best interests at heart on all fronts and the knowledge to tackle any immigration challenges you may face. Our attention to detail and our ability to know the right choices to make for you can be invaluable assets when you are competing against so many for the opportunity to come to Canada.
Contact Migrating Bird Immigration Services Inc. for expert advice and help regarding visiting, working, settling, or finding refugee protection in Canada.
MBIS Head Office: Email: info@mbis.ca;  Telephone: 001(604)-362-1969;  Visit: 213 – 901 3rd Street West, North Vancouver, British Columbia, Canada V7P 3P9
Contact MBIS's Founder and Managing Director, Dr. Thomas Tofigh directly at 001-(604)-440-6221;  Email: amir@mbis.ca;  Skype: amirhossein.tofigh.
Visit our Farsi Website as well as our Farsi Facebook page. Contact our Rasht, Iran Office: 013 332 42 041 or call direct from Tehran: 021 871 58 044.
Our Immigration Services
Canadian Immigration Programs for visitors, workers, families, business people and entrepreneurs.
Help for Business People Visiting, Working or Investing and Settling in Canada