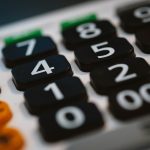 The MPNP for Skilled Workers Overseas selects internationally trained and experienced workers with the required skills needed to meet the needs of the local labour market. The province views your profile and if they believe you are a good fit for Manitoba, you may be nominated to receive Canadian permanent resident visas to settle and work in Manitoba.
The key to the success of the MPNP is the consistently strong and stable economy of our province. The diversity of Manitoba's growing industries and economic sectors keeps our unemployment rate low. Good wages, safe working conditions, generous benefits and workers' rights are some of the highlights of working in Manitoba. Plus, with Manitoba's low cost of living, and a high standard of government services such as health care and education, the province offers an affordable, high-quality lifestyle.
The MPNP for Skilled Workers Overseas nominates applicants who demonstrate an established connection to Manitoba through the support of family members or friends; previous education or work experience in the province; or an Invitation to Apply received directly from the MPNP as part of a Strategic Recruitment Initiative.
You must submit a Settlement Plan outlining your plans for settling in Manitoba successfully and contributing economically. If nominated, the province provides resources to help you realize your plan.
If you need help creating a settlement plan and a thorough submission, just call our team of experienced immigration specialists and we'll start you on your way. Call 1-(800)-531-MBIS for an initial assessment of your situation.