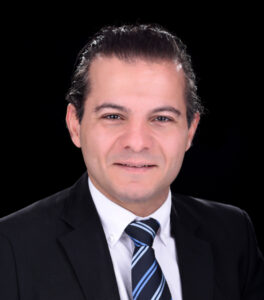 Alireza Khodadad, RCIC, MSc
Professional Summary
MBIS is pleased to include Immigration Consultant Alireza Khodadad, RCIC #506523 on our team, as he brings ten years of knowledgeable and diversified experience in the field of domestic immigration and visa experience. He has demonstrated the ability to facilitate a smooth process for clients and excellent status maintenance. He is able to supply counseling on immigration policies and procedures and effectively handle elevating questions and problems to alleviate key barriers and core problems. This is especially valuable when dealing with the more difficult immigration issues and refusals and appeals.
Alireza excels in a multicultural global environment and collaborates with employees at all levels to meet the team's objectives, demonstrating a thorough understanding of immigration and work authorization laws as well as the many regulations making him adept at facilitating a variety of immigration cases. We can count on Ali to produce quality work under high-stress environments, while handling sensitive information, requiring a high degree of confidentiality, professionalism, and understanding. His dedicated legal professional expertise in Canadian Immigration, Citizenship, and Refugee law has allowed him to successfully build a trusting rapport with clients and offer sound legal advice in clear and universal terms, in a field in which client advocacy is so important.
Ali's skills and experience include a thorough understanding of immigration case file strategies and case analysis informing him on the best approach to immigration research, inquiries, and investigation, and continuous process improvement on behalf of our clients. His legal writing skills prove invaluable in many areas regarding global immigration filings, document filing, visa applications, and more.
Work History
Immigration Consultant, 01/2016 to present, MBIS, West Vancouver, BC
– Alireza's focus and strengths include:
– Creating and managing processes and procedures to coordinate documentation for visa processing on immigrant and non-immigrant applications.
– Collaborating with individuals and families to evaluate applications and determine eligibility for resettlement transitions.
– Driving continuous improvement in day-to-day process and transformation initiatives resulting in impactful evolution.
Immigration Consultant 01/2015 to 01/2016, Unican Immigration Services Inc – North Vancouver, BC
– Illustrated Permanent Resident Card and immigration processes and managed communication channels to provide a high level of service and consultation to immigration inquiries.
– Collaborated with outside counsel to interpret and apply technical immigration policies and procedures.
– Collaborated with individuals and families to evaluate applications and determine eligibility for resettlement transitions.
Education
– Post-Degree Certificate: Canadian Immigration, Citizenship And Refugee Law, 12/2011, Ashton College – Vancouver, BC
– MBA: Sales And Marketing, 07/2006, Rutherford University College – Richmond, BC
– Bachelor of Law: Law And Justice, 07/2000, Azad University of Tehran – Tehran, Iran